This section will be for CJ's announcements for her Wednesday rides.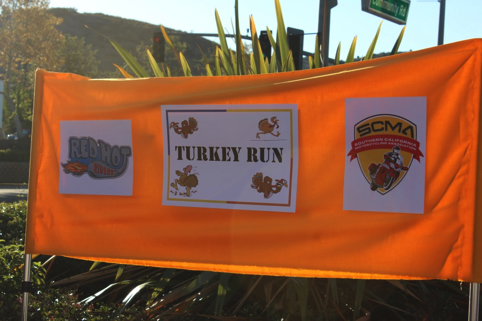 Red Hot Riders hosted the SCMA club on a Thanksgiving Turkey Run through the scenic back roads of San Diego! This was an absolutely fabulous ride! It was a great pleasure to meet all the SCMA team leaders and riders that came down to San Diego to join the hosted event and ride our awesome East County twisties! What a great group of folks! We had great weather temps throughout the day. A fun time was had by all riding through the canyon roads mentioned. We stopped but didn't end the ride at the Golden Acorn Casino. The food was priced right and was really good! Three winners of the Chip draw joined some of us and went on to ride old Hwy 80 to Sunrise Hwy into Laguna and Julian to Ramona then home. My total miles were 220. A full day of fun to be sure with lots of photo ops!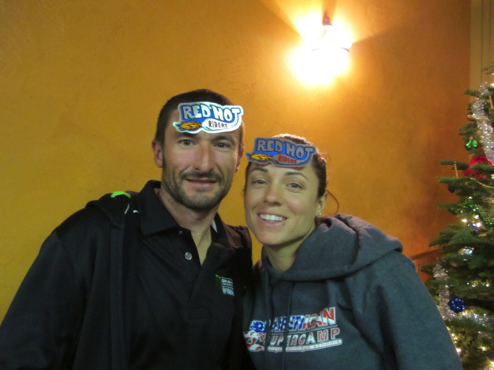 Red Hot Rider Holiday meeting Josh Hays and his wife, Melissa Paris. It was quite a year in AMA racing for our December guest speaker, and part of the RHR family now, Josh Hayes. Josh had some incredibly brilliant riding this year, but also tainted with some bad luck. Though he finished 2nd in points he certainly placed 1st in talent! Josh who turned pro in 1996 and also raced in MotoGP currently races in the AMA Pro Racing American Superbike Championship on a Graves Motorsports Yamaha YZF-R1. Hayes is noted for his achievement in having won the 2003 AMA Superstock Championship and the AMA Superbike Championship three years in a row.
Melissa Paris, made her professional debut in the Daytona Sportbike class at the 2009 Daytona 200, with the couple racing against each other at the event. She participated as a "wild card" rider at the World Supersport Championship race at Miller Motorsports Park in 2009 as part of the Superbike World Championship meet and has been racing ever since.