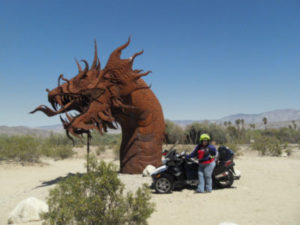 Red Hot Riders motorcycle club was formed in 1994 and was originally associated with Honda's "Red Riders" affiliates through a local motorcycle dealership selling Hondas along with other brands. The officers decided Red "Hot" Riders sounded more fun and both the name and a hand drawn logo were adopted and remained a part of the club.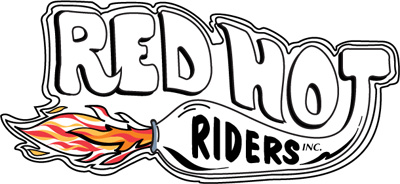 Since the late 90's, the club membership has not favored one brand over another and welcomes all brands, makes and models of two and three wheeled vehicles.  Long before track days were as accessible as they are now, we ran our own events at Willow Springs, the big track and the Streets of Willow Springs.  From 2000 to 2005 Red Hot Riders put on annual Saddlesore Bun Burner "1000 miles in 24 hours" events and Bun Burner Gold "1500 miles in 24 hours" events.  Our Red Hot Riders "Baby Butt" events are fond memories for many in people in Southern California.
These longer events are not as popular as they once were, but a 6-8 hour all-day event is possible and we have plans to run at least one all-day event in our annual calendar.  Many of our members have done many sport touring trips with the club or in their own groups.  For more than 20 years this group has gathered each month to socialize and hear from someone in the industry with familiar or new products, a new book, or tales from a long career somewhere in the motorcycling industry.
See our alumni list of current and former racers, writers and representatives for world class products, some of whom have become friends of our group and visit often.